Upcoming Events
Monday
Oct 23
2023—23
7:00 PM - 8:00 PM
National Dish: Interviewing Anya von Bremzen
I'll be interviewing Anya von Bremzen about her extraordinary book NATIONAL DISH at Daunt bookshop, Marylebone.
Past Appearances
Coffee, chat and cake at the Devizes Food and Drink Festival
If you are coming to the Devizes food and drink festival, do come and see/​hear me and Xanthe Clay talk about The Secret of Cooking. The ticket price (£10) includes coffee, homemade cake and a few dishes to sample from The Secret of Cooking. I'm so much looking forward to talking recipes with Xanthe, whose food writing I much admire and who is someone who certainly knows a thing or two about home cooking.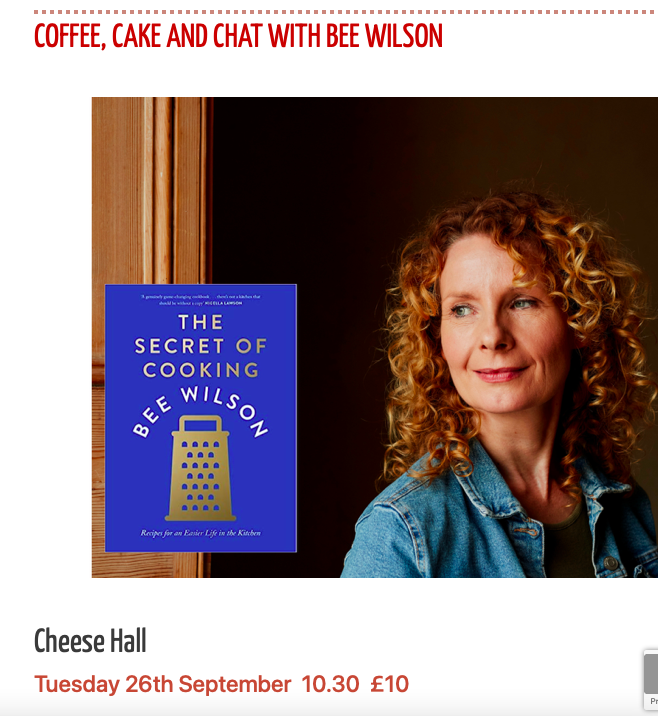 Woman's Hour
I'll be on Woman's Hour tomorrow (Tuesday 5th September) talking about The Secret of Cooking and how to combine cooking and life.
Cambridge Literary Festival
I'm interviewing Henry Dimbleby about his book RAVENOUS at the Cambridge Literary Festival.